With so many people working from home these days, it's no surprise that a home office has become a popular selling point. In fact, it's now a "must-have" feature for many buyers. By advertising a home office in your listing, you stand to increase your sale price by as much as 4%. The good news is it's fairly easy to add an office to your home. However, it's important to stage it the right way. By following these tips, you can generate buyer attention with the perfect office setup:
Choose The Right Spot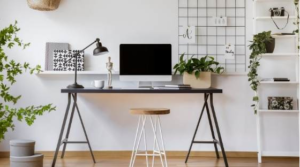 An extra room is usually the best place to stage a home office, but if your home doesn't have an extra room, don't fret! Consider any unused space in the home. You'd be surprised at how many areas can serve as a home office, but you might need to get creative. Do you have space under the stairway? Is there an unused section of your basement or game room? Does your living room have an extra nook sectioned off from the rest of the room? If you don't have a dedicated room, search for opportunities throughout the rest of the home.
Stage Your Furniture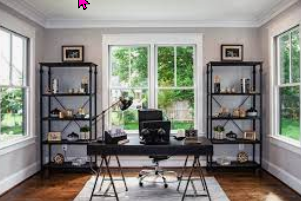 A home office setup is actually fairly simple because, at a minimum, you only need a nice desk and a chair. However, if you have some space to work, you should attempt to maximize it. Consider adding a nice lamp as a desk piece. Visitor seating is always a good idea, or you could create a reading nook in the corner of the room by adding a comfortable chair and a floor lamp. A small filing cabinet that easily fits underneath the desk is also a great accessory.
Emphasize The Light
Lighting is an important feature of a home office. If the room receives lots of natural light, be sure to open the blinds or remove the window treatments for staging photos and home tours. If the room is lacking natural light, try to create a well-balanced source or ambient light by adding some floor lamps.
Avoid Any Personalization

While no home office is complete without family photos, bobble heads, and knickknacks, you should strive to avoid personalizing the office space. Remember, your goal isn't to show off your own office, it's to create a space where buyers can envision themselves working. Your own personal decor can be distracting or a turnoff to a buyer.
Eliminate Clutter

If you're actively using your office space, it's important to keep it clean and clutter-free. Keep all office supplies stored away inside a drawer or cabinet. Make sure the surface of the desk is completely clear. If you're struggling to de-clutter, consider using some office organizers to neatly group and store items on your shelf space or in a nearby closet.
Home offices have never been more important. By not having one, you run the risk of excluding many potential buyers who work from home. Your listing agent can help you find the best way to add and show off a new home office space to hook buyers today.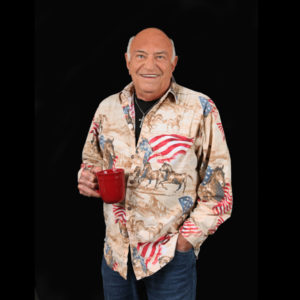 Have a great Day and give us a call for an analysis.  352  516 7797
Gerry Dietrich "Mr. Lister"