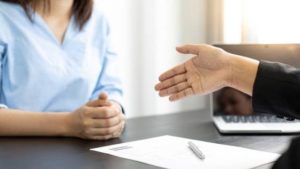 Every buyer goes into a real estate transaction hoping to win the negotiation, but not every negotiating tactic will have the desired effect. Understanding what won't work in a negotiation is just as important as understanding what will work, so let's take a closer look at a few negotiating tactics that you can leave behind when buying your next home.
Starting with a Lowball Offer
You're likely to find lowball offers on every list of negotiating tactics that won't work, and for good reason. Unless you're negotiating in an extreme buyer's market, a lowball offer is unlikely to do anything but cause the seller to move on to the next offer.
Not Having a Backup Plan
Negotiations are all about leverage. And if you don't have a backup plan, you're handing the seller plenty of leverage from the start. Even if you fall in love with a home and plan to do everything you can to purchase it, having a backup plan makes it much easier to negotiate for your first choice.
Giving Too Much Information Away

You're likely to have interactions with the seller's agent when touring a home and at other points throughout the process. For leverage reasons, it's important to avoid giving away your motivations for buying a home or revealing other information that the seller's agent doesn't need to know.
Not Vetting Your Real Estate Agent
Your real estate agent should be your greatest advocate during negotiations, which is why it's so important to choose an agent you trust to get the job done. Don't be afraid to ask for referrals from trusted sources and speak with multiple agents before making your choice.
Getting Too Cute with Counter-Offers
If you truly want to purchase a specific home and you're willing to increase your offer by, for example, $10,000, then it's often better to make that counter-offer right away instead of moving your offer up incrementally. If the seller has other offers, they may not want to waste effort going back and forth about a few thousand dollars at a time.
Take It or Leave It Offers

While it's sometimes effective to make your best offer quickly and let the seller know that it's your best offer, attaching a "take it or leave it" deadline to that offer is unlikely to work in your favor. Even if it's a great offer, it's important to leave some room for back-and-forth about the many terms that go into completing a real estate transaction.
Not Seeing the Big Picture
Naturally, the purchase price of the home plays a starring role in any negotiation. But it's far from the only factor. Getting too singularly focused on asking price makes it easy to miss out on other opportunities to improve your offer, or to negotiate more favorable terms on things like closing, taxes, and contingencies.
Being Rude

Just like you have your own reasons for wanting the best deal possible on a home, the seller has their own goals and reasons for what they do. Rude, hardball negotiating tactics are just likely to discourage the seller, so acting with courtesy and respect is more likely to help you accomplish your goals.
In the end, it's wise to remember that every negotiation is a two-way street. Many of the tactics on our list are either confrontational or put the seller in a difficult position that leaves little room for negotiation. So often, it's easier to negotiate more favorable terms when you're respectful to the seller and aware of the realities of your real estate market.